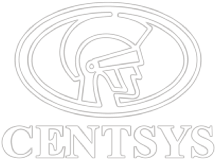 Perth's Leader in Automatic Gates
We are a Perth based, family owned business. Since 1995 we have been selling, installing and servicing the best quality automatic gates.
We are leading distributors for CENTSYS and DITEC, and guarantee that the equipment we install is the most suitable for your gate and individual circumstances - Be it for commercial properties both small and large, multi-residential strata complex or a private residential property ABA can supply the right solution for your gate automation needs.
Quality Brands - Centsys and Ditec
Our CENTSYS (South Africa) and DITEC (Italy) range includes automation systems that perfectly combine functionality and customisable options for automatic gates, boom gates and barriers. These products offer a unique design and the most advanced technology in the industry.
Commercial and Large Residential
ABA Automatic Gates work with builders, designers and home owners across Perth and WA. With our commitment to customer service, you can be assured the system we provide will be suited to your individual requirements and be backed with full technical support.
"Fantastic! Peter answered all my concerns and customised my gate with ease. Mike the contractor was exactly the same very friendly and excellent workmanship. Don't go anywhere else!"
"Belinda & the Team are amazing! …the team rushed out to help with them with their gate diagnosed the problem gave us multiple suitable solutions. Arranged supply and install at an incredible pace & price!"
"Thank you to Peter, Trey and the team, old fashioned customer service, communication and delivery of a beautiful product is back!!! Highly recommend ABA Automatic"
"5 Star experience with this company, Peter in Sales was extremely knowledgeable and helpful and then the installer Brent did a great job and was lovely to deal with, would highly recommend them both and the company in general!"
"Thank you so much to Pete and the ABA team for the new gates and fencing at our property, if your looking for a company that is professional and quality is above all others do not go any further than ABA"
"Thankyou for my lovely working gate. I wanted to give a special shout out to Dan- he was fantastic at communicating to me what he was going to do. At one point in the morning he came back and offered a better option related to the gate and enabling it to open further (by cutting down an existing – now redundant pole- and also by moving the electric box to a location that would provider easier access for me and then after he had finished the job ( I had to leave) he rang to let me know it was done etc. he had a pleasant and friendly manner throughout the job. I was really impressed and I don't know if you have a special award for outstanding employees but he definitely is one!"